Get the individual attention your child needs in our 1-on-1 flexible sessions. Your student will learn and succeed when it happens at their speed. Focus on school work, missing skills, or getting ahead.
50 Minute Session: Virtual or In-Person
$60-75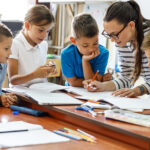 Help your student catch up on their missing skills in our special small groups. 2 to 4 students work with an expert teacher on exactly the skills they are missing. No grades, no stress, no getting lost in the crowd: just learning!
50 Minute Session: Virtual or In-Person
$40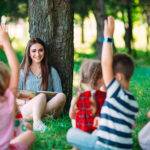 Know where your child stands. Math skills gaps are unfortunately extremely common. We'll identify exactly how your child is doing and help you plan to get your child on track.
50 Minute Session: Virtual or In-Person
FREE
Get help with your test prep, too!
We offer test prep for the math sections of the following  specialized exams:
ACT
Armed Services Vocational Aptitude Battery (ASVAB) 
California Educator Credentialing Examinations (CBEST)
CSN Accuplacer Math Placement Test
Firefighter's Written Exam 
Graduate Record Examinations (GRE)
NCLEX-Registered Nurse Exam 
Praxis
SAT
We continue to have a 100% success rate preparing our students for their Math Proficiency Exams! We know how to prepare our students for tests and lead them to success!