In-Person and Interactive Online Sessions
Open Sun 10AM- 7:30PM
Mon-Thurs 10:00AM To 9:30PM
Our Expert Tutors get Results.
Serving Students All Around the US.
Daytime and Evenings Available.
In-Person tutoring Facility in Henderson, Nevada.
i came to Ms.Gordon struggling with finishing work on my own or simply doing the work. During the last 5months doing geometry, Mathease and Ms. Patricia Gordon has helped me feel confident in my abilities and strengthen my math skills while helping me understand skills i never learned, and catching up with work i had never thought of doing. I thank Ms.Gordon for all the work, care, and effort she puts toward her students, I know that for me and others it has made a serious difference.
My third grader has always struggled in math class. I wasn't looking for a tutor to assist with homework, I was looking for a tutor to find the root of his struggles in math and to help him excel and feel confident. Mrs. Gordon has an effective system in place to see specifically what the student is struggling with and why. She evaluate them and tailors a plan to their individual needs. It was a big commitment but definitely worth the time and effort to now have student who actually comprehends the math he is asked to perform and can independently do his homework.
I had to take the CBEST exam to be a school nurse for ccsd. I have not been in school for a very long time and have not used any of the specific math, reading and writing skills that are tested on the CBEST. Having a learning disability as well, Sabrina Dodgin and Tim Casey explained clearly and patiently all areas with great strategies. I passed all areas with flying colors. Thank you so much for helping me through this!!
I want to thank you guys so much! My son is excelling in his studies now and your help is far exceeding our expectations. He has become very comfortable with math which reflects in his positive attitude towards learning in general, and also in his self-confidence. We can't thank Mathease enough. Michael H.
Whoops! I reviewed under the wrong Google account, not sure how to delete the other. The staff is amazing here. They are invested in my child's long term success, not just getting through homework. They have a beautiful curriculum and actually take the time to teach. Bravo!
Amazing staff. The tutors actually teach not just help give answers on homework. They actually care about the long term educational success of my child. Bravo!
My son attended Mathease throughout his 7th grade year. He was getting D's and F's on his tests before, then he ended up getting A's on his exams with help from Mathease. They worked with him on all concepts until he understood them all! Very happy here!
Support for Elementary to College-Level Math
Pre-Algebra
Algebra
Geometry
Algebra 2
Trigonometry
Pre-Calculus
Elementary School Math
Middle School Math
High School Math
College Math
Common Core
ACT / SAT test prep
And more
Get help with your test prep, too!
We offer test prep for the math sections of the following  specialized exams:
ACT
Armed Services Vocational Aptitude Battery (ASVAB)
California Educator Credentialing Examinations (CBEST)
CSN Accuplacer Math Placement Test
Firefighter's Written Exam
Graduate Record Examinations (GRE)
NCLEX-Registered Nurse Exam
Praxis
SAT
We continue to have a 100% success rate preparing our students for their Math Proficiency Exams! We know how to prepare our students for tests and lead them to success!
In-Person and Online Tutoring is Different with Mathease. We took the time to Tailor our Teaching, so Students really Learn. ​
Check out what one of our students has to say about fractions!
CUSTOM 1-ON-1 TUTORING
OR
ONLINE PRIVATE TUTORING
Our One-On-One Tutoring approach is Proven to Improve Performance, but also Reduce Anxiety.
First we use our Free Assessments to Identify each Student's Strengths and Weakness. Next, we work With You to develop a Customized Game Plan to make sure we meet each Student/Child's Needs whether that be teaching New Skills, Reinforcing old ones, or Preparing for a big test. Then our tutors Focus on Only Your Student/Child in a private tutoring room, so students are Free from Distractions and Pressure.
In our One-On-One Sessions, our tutors work at Your Student/Childs Pace. They don't Lecture and they Don't Just homework help. Our Interactive Style ensures that students Understand each topic covered and that they Actually Learn the material leading to Long Term Retention.
Sessions are Customized to each Student's Needs. No Contracts needed.
Get them the help they need. Today!
We get it, it's not right that due to common core and covid19 virtual classes, your child/student has not had the opportunity to learn efficiently . It's up to you, the parent/guardian, to make sure they succeed. Our mission is to ensure the success of your child/student's math education. When you partner with us, you're giving your child/student effective instruction that teaches, informs, and empowers your child/student to build their self-confidence and self-esteem. Our one-on-one teaching approach is proven to improve performance, while also reducing math anxiety. Our free evaluation assessment allows us to identify exactly where your child/student's math skills need improvement. Your child/student will leave our program with a solid math foundation, mastering current math skills, and the teaching to stay ahead—all according to their needs.
Want to know exactly where your child/student stands? Schedule a FREE assessment!
REAL REVIEWS FROM THE PARENTS
I am SOOO incredibly thankful for Mathease!! My son has a learning disability ... he fell extremely behind in math. He was angry, frustrated, hated math, and didn't like his teacher. I knew this was all due to the fact that he wasn't grasping the concepts... After ONLY 3 MONTHS Noah is excited about math, understands his homework, wants to attend tutoring more, and has confidence!!! ... I couldn't be happier right now!
Amazing company! The owner is honest and she really gets results. I have seen kids here go from F to C in only 1 term! Very professional and kind. This business is all about individual attention and the results speak for themselves. I recommend this place and its tutors without reservation! This place has also mastered teaching the Common Core Curriculum. You will not be sorry you chose Mathease!
My son had horrible grades in algebra 2. I thought for sure he would have to do it over in summer school...We started at the end of the 3rd quarter with a failing grade. The tutors figured out the missing element in his schooling and wow. A+ in the 4th quarter. ... With the better grades, his confidence is higher as well. From some one who didn't have much faith signing up for tutoring - this made me a believer.
"Twice we've been in a make it or break it situation with Algebra and Patricia and her group have come through in helping my daughter get a passing grade in Algebra! Patricia has been great to work with in scheduling and personally helped my daughter during a crunch time for her. Every tutor we've been assigned to has helped offering different ways for my daughter to understand. With tutoring centers in almost every strip mall these days, connect with Mathease, an excellent group!"
"I would highly recommend Mathease. The staff is very professional and excellent with kids. My daughter's math performance has improved dramatically since joining this program, and we plan to stick with in, even through summer."
"What makes this tutoring place different from others is that they offer homework help to their students. Both my kids, a 7th grader and a 9th grader, are tutored once a week. They are a lesson ahead of their teacher and are doing better in math than they've ever done. Both earned A's on their midterm math exams without stress or difficulty. Both my kids have been going to Mathease for more than a year. Their grades are up and are being maintained. We do not experience anymore homework stress in math. I love this place."
"My son has attended Mathease for the last 4 years. We first came to them when he was in 9th and was failing. They've helped him So much over the years and will graduate in 2 weeks. Patrica and her staff are wonderful. She only hires the best. They have good communication by calling and emailing me with progress reports and specials classes for big test. Our experience with Mathease has been wonderful and I recommend them to anyone with a child struggling in math."
"My girls just started with Mathease a couple weeks ago and I can already see a difference. Their confidence has returned and they no longer dread math each day. I couldn't be happier with the results so far!"
MATH

SUPPORT

FOR

EVERY

LEARNER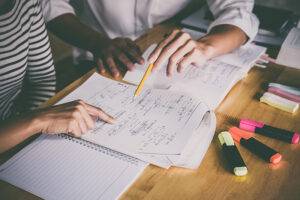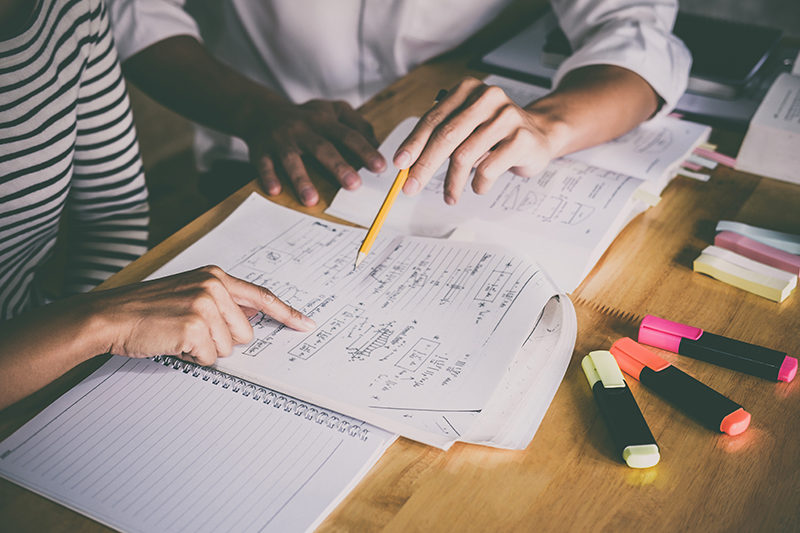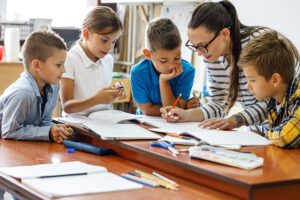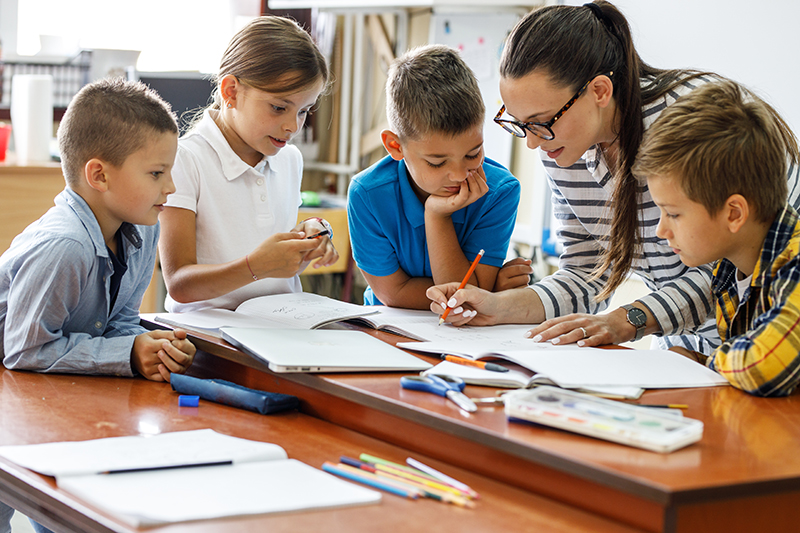 Parents are Amazed at the success of our
Interactive
Online Tutoring.
Many students didn't have a good experience with online learning. Their teachers were not given the right tools and resources.

So, of course, they struggled. That doesn't mean your student can't learn online. They need to be taught the right way, and we at Mathease have the know-how.
Patricia Gordon
Patricia Gordon has been teaching for over 30 years and tutoring math in the Las Vegas area since 2004. She has proudly founded Math Ease, as a female owner, to create this non-franchise business. As a previous substitute teacher in Clark County, she has a detailed understanding of the students' school standards and curriculum as well as the application of the Core Standards.7
Sean
My name is Sean Stewart and I am the Lead Tutor. I have a Bachelors Degree in Mathematics, and I believe that teaching is a great thing to be able to do. I have been working with students for many years. I specialize in teaching upper grade level math, from Pre-Algebra to Calculus.
Sabrina
I am a first year at the University of Virginia with an intended double major in Economics and Public Policy with a minor in Statistics. I have been a tutor for over three years and have a great passion for mathematics. My goals is to help students not only understand content, but gain confidence to apply their skills in and out of a classroom setting. I specialize in subjects including elementary, pre-algebra, algebra 1, algebra 2, pre calculus, calculus, and statistics. 
Darryl
My name is Darryl. I am a Civil Engineering major who wants to design and maintain infrastructure. In the midst of my college journey, I enjoy sharing my knowledge and helping students excel academically. I specialize in subjects including Algebra 1, Algebra 2, and Pre-calculus.
Zaina
Hi, my name is Zaina Tarafder, and I'm currently a freshman at the University of Virginia in Charlottesville, VA. I'm planning on majoring in Astrophysics with a minor in Computer Science. I'm currently involved in black hole research here at UVA, and I serve on the VA Governor's STEM Education Advisory Board. In high school, I was the founding president of STEMPower-DHS, and I also play the piano in my free time! I teach upper level classes such as Algebra 2 and College Prep Math.
Jenifer King
Jenifer King has been an educator in Las Vegas for seven years. She has taught math and ELA to grades 1-5, and has been a private tutor for math, reading and writing for five. She has also been teaching drama, music and dance to kids from 3-50 since 1985 in New York City, the Seattle-Puget Sound area, and Las Vegas. Jen currently teaches high school theatre and theatre tech in Las Vegas. She lives there with her wife Teresa, her dog Razz, and her cat Avery. She loves chocolate and thunderstorms.
No matter what's happening with your child/student's school…
​
We can help.
Our tutors are experienced and expertly trained in actually teaching math, not just homework helping. We know the common core standards, traditional math, and all the curricula in between. We'll adapt our teaching to fit your student's needs. If your student is behind and you want to get them caught up, we can help. If your student/child is lost with their class, we can help. If you are worried your student/child is falling behind their potential, we can help.
We are passionate about parents and students finding hope through math teaching done well.
Find hope in a single, easy, convenient & complementary assessment. 
We use this assessment to develop a customized game plan for your student to succeed. Please tell your student that this is not a test. We want them to enjoy their time with us. This allows us to find out what they don't know so we will not waste time teaching them what they already know.
Your student's assessment can be completed either in-person (Henderson, NV) or through an interactive online session which can be followed by a personal, one-on-one meeting with me.
We'll discuss where your student's placement is and a game plan for moving forward on a budget & timeframe that works best for you.
Our effective instruction teaches, informs and empowers the student while building their self-confidence and self-esteem. There are no contracts or hidden fees. We help your student find hope and a strong future!
[Transitional CTA Ad Title]
(delete this text box after reading; put your lead generator here as an ad on your website; use a photo that does not trick them into thinking they're buying an actual book but that shows them the cover of the lead gen; what you give them should be worth $10-15 because that's the value of getting their email address; if people give you their email address today, it means they actually want to hear from you; you want the lead gen to be REALLY GOOD – StoryBrand was built on lead generators to get emails)
Virtual teaching based out of 1720 W Horizon Ridge #110 Henderson, NV 89012